Nurturing families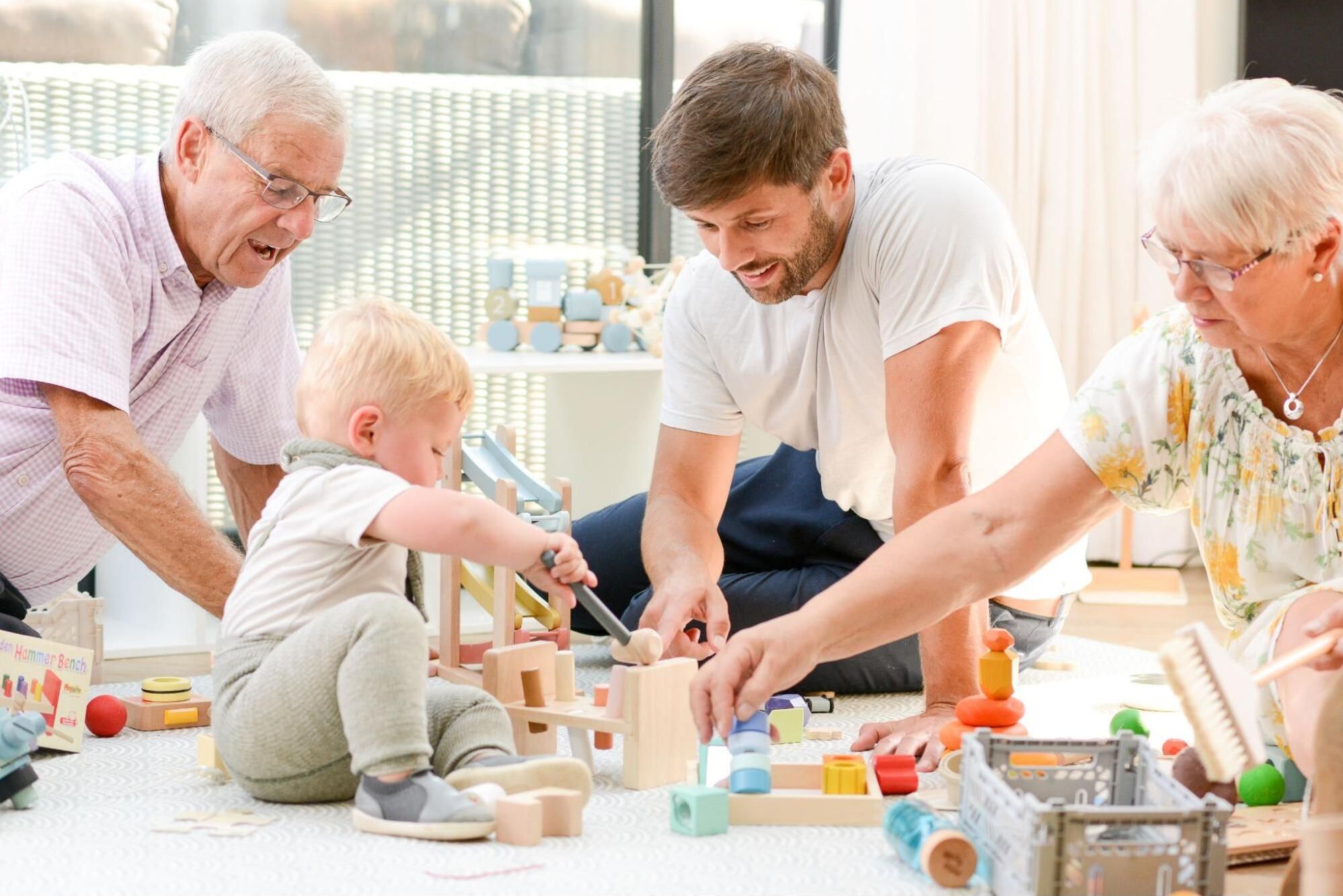 Families are the most important part of every child's world, however being a parent can be really tough. Katie and Rosie are developing a series of short courses to support parents with their journey. All of the courses are based on the philosophy that children learn best through play, however, playing is a serious business and we aim to support parents in understanding what effective play looks like and how to do it well. When engaged in this type of play, your relationship grows and your child learns more about themselves and the world around them.
The courses are designed around the following themes and issues surrounding your child and family. At the centre, surrounding your family is understanding child development, effective play and resources, and how to role model different skills to your children. All of these play a key role in supporting children to learn and grow. These skills and knowledge then form the basis of how to support children understand and express themselves, develop their communication and understand the world around them.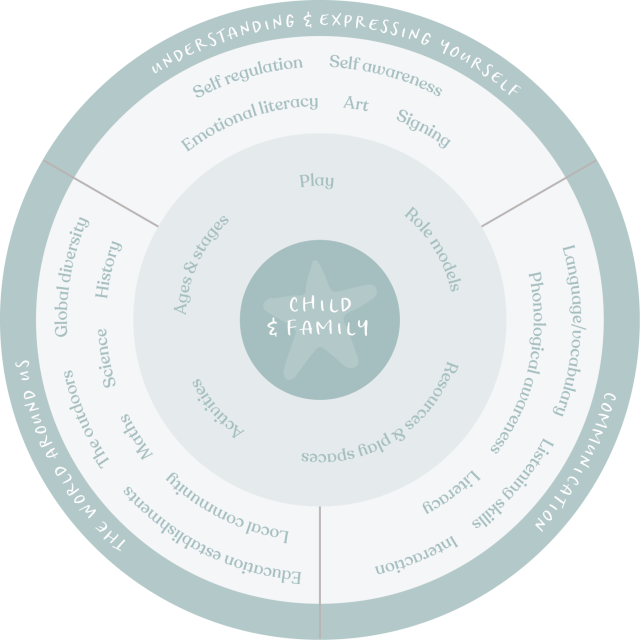 Follow us on Facebook or Instagram to be the first to hear about them.