Our day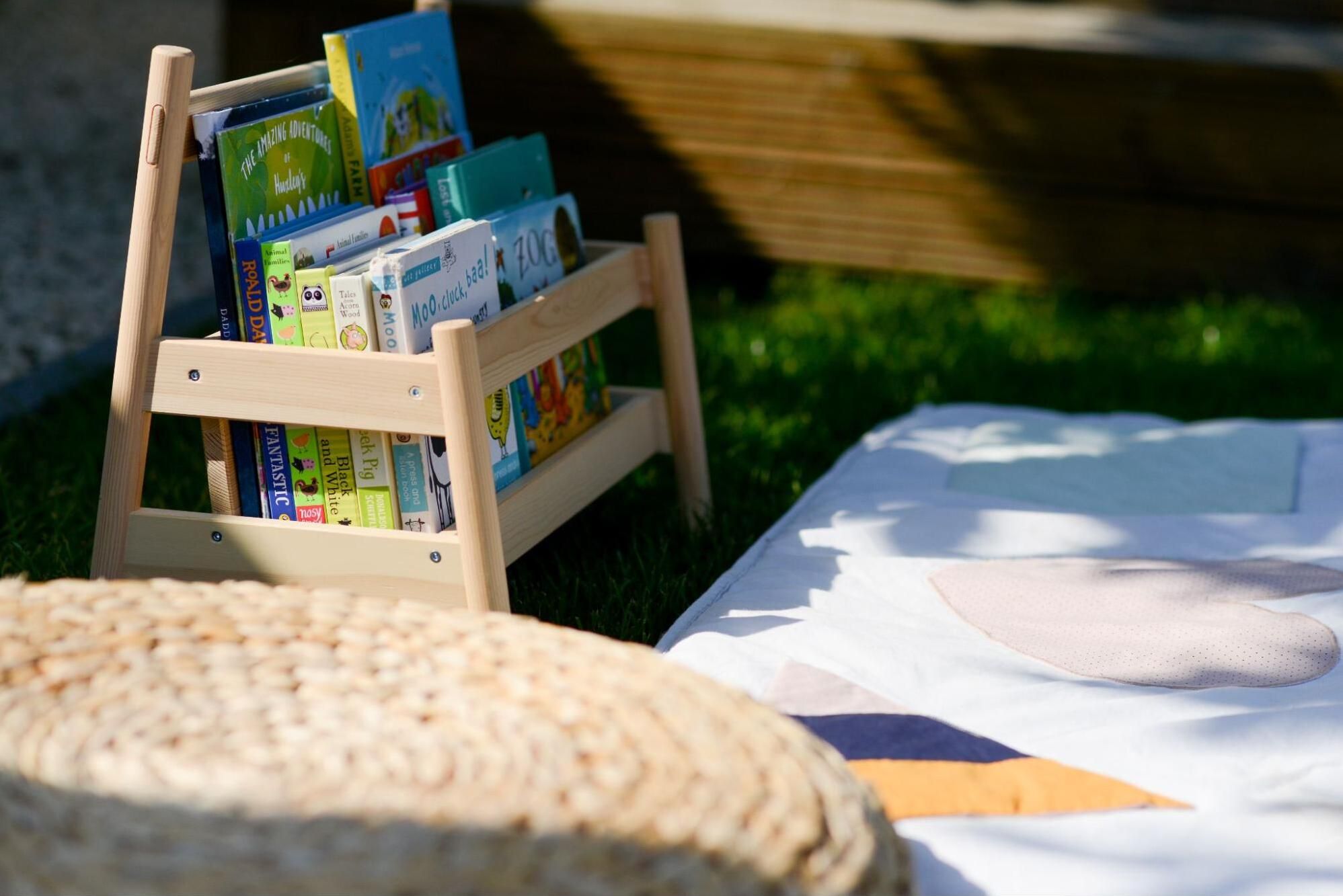 Sessions at The Nurture Room run from 8.30am to 2pm Monday to Friday. We think carefully about how each session is planned and how we spend our time so that the children are stimulated but not exhausted. Throughout the course of the morning your child will participate in the following:
Welcome
Children are welcomed into our calm and peaceful nursery where relaxing music is played and a light breakfast is on offer. Children are supported in leaving their carer and to access the activities on offer in our classroom and greet their friends. When you drop off your child there is an opportunity for you to speak with one of the team. After breakfast we begin the morning with circle time, an opportunity for children to connect with us and each other.
Explore & learn
Children are able to freely explore activities and resources on offer. These will match children's level of development and aim to extend and enhance their thinking and learning. We believe in using a wide variety of open-ended resources to help spark imagination and stimulate thinking. During this child-led play time, the children are supported by experienced teachers and nursery practitioners who help guide and challenge their play where appropriate.
Teacher led time
We believe that teachers play a critical role in helping children develop. At the Early Years level, this is most often done through the provision of a stimulating environment and supporting and challenging play. However, evidence also suggests that teacher initiated conversations and activities play a vital role in developing children's knowledge, skills and breadth of interests. This can include introducing new ideas or vocabulary during play, reading story books in a small group or for teaching key foundational knowledge that children require to spark their imagination or unlock their curiosity and understanding in the world around them.
Meal times
At The Nurture Room we believe that food fuels not only the body but also the mind. To aid children to thrive in their learning and development we ensure that they are offered a balanced and comforting diet. A light breakfast is offered on arrival where children will be able to choose a healthy cereal for example Weetabix and porridge. We have fruit on offer for snack time part way through the morning with a choice of a drink of milk or water. We think children should be offered a balanced meal at lunch time and see this as an important part of our day in terms of nutrition but also as an opportunity to develop important social and life skills. All meals are home cooked and prepared with fresh foods. Examples of lunches include "Ploughman's Lunch" with crusty bread, cheese, apple, ham and salad, spaghetti bolognese with salad and jacket potatoes with a range of fillings. During the week we will also cook or make things together which are offered to the children such as smoothies, ice lollies, healthy cookies or crumble. We aim to cater for all dietary and cultural requirements. Please talk to us about your child's needs.
The wild
The outdoor environment is an extension of our wonderful indoor environment. We place a lot of focus on the outdoors and the learning opportunities it can provide for the children's learning and development, following the principles of Forest School. Forest school is an approach to early years education that encourages regular time outdoors promoting holistic development and a relationship with the natural world. We spend lots of time outside everyday no matter what the weather. We take advantage of the fact that space can help develop children's gross motor skills in addition to offering them lots of open-ended activities that challenge their thinking.
Home time
Home time is a key transition point for everyone involved: you, your child and our team. Before you arrive we will send you a handover for the day which will include what your child has eaten, toileting and any other significant detail from the session. When you arrive, we will bring your child out so not to unsettle the other children. When we handover, please feel free to ask any questions you have about your child's day or arrange another time to chat to us in greater depth about a concern you have or your child's development.